Aktivitet
Samtal: Art, dialogue and pain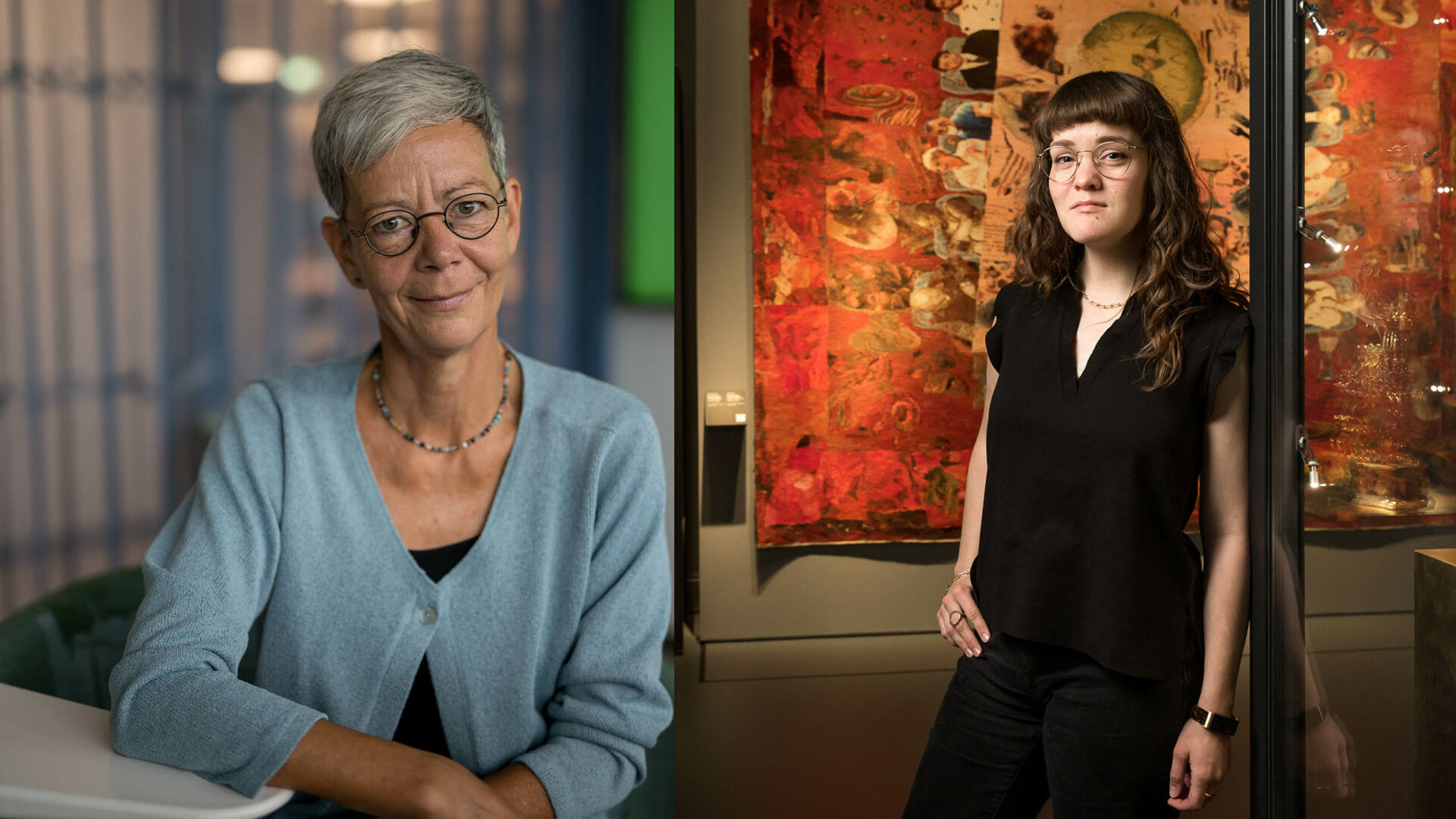 Fri entré till programpunkten
Välkommen till en kväll med konstnären och forskaren Katrine Skovsgaard och doktoranden Anke Samulowitz, och ett samtal där konst, dialog och smärta möts. Samtalet hålls på engelska.
During the Science Festival and Röhsska Museum´s artist residency, the museum invites you to an evening with artist and researcher Katrine Skovsgaard together with PhD and quality improvement facilitator Anke Samulowitz. Skovsgaard's art practice deals with themes of health and care, focusing on how art might express, share and translate experiences of chronic headaches. Samulowitz thesis from 2023 "Pain, gender norms and psychosocial resources. A critical appraisal of taken for granted ideas on men and women with pain " aim to explore and describe gender norms concerning long-lasting pain, and to estimate associations between psychosocial resources and pain in men and women.
Welcome to a talk where art, dialogue and pain meets.
Programpunkten är en del av Residens Röhsska 2023. Läs mer om residenset och Skovsgaard här
The Röhsska Residency is supported by IASPIS – Swedish Arts Grants Committee's International Programme for Visual and Applied Arts. 
Bild: Anke Samulowitz (foto Frank Palm) och Katrine Skovsgaard (foto Kristin Lidell).