Aktivitet
Artist Talk with Emelie Sandström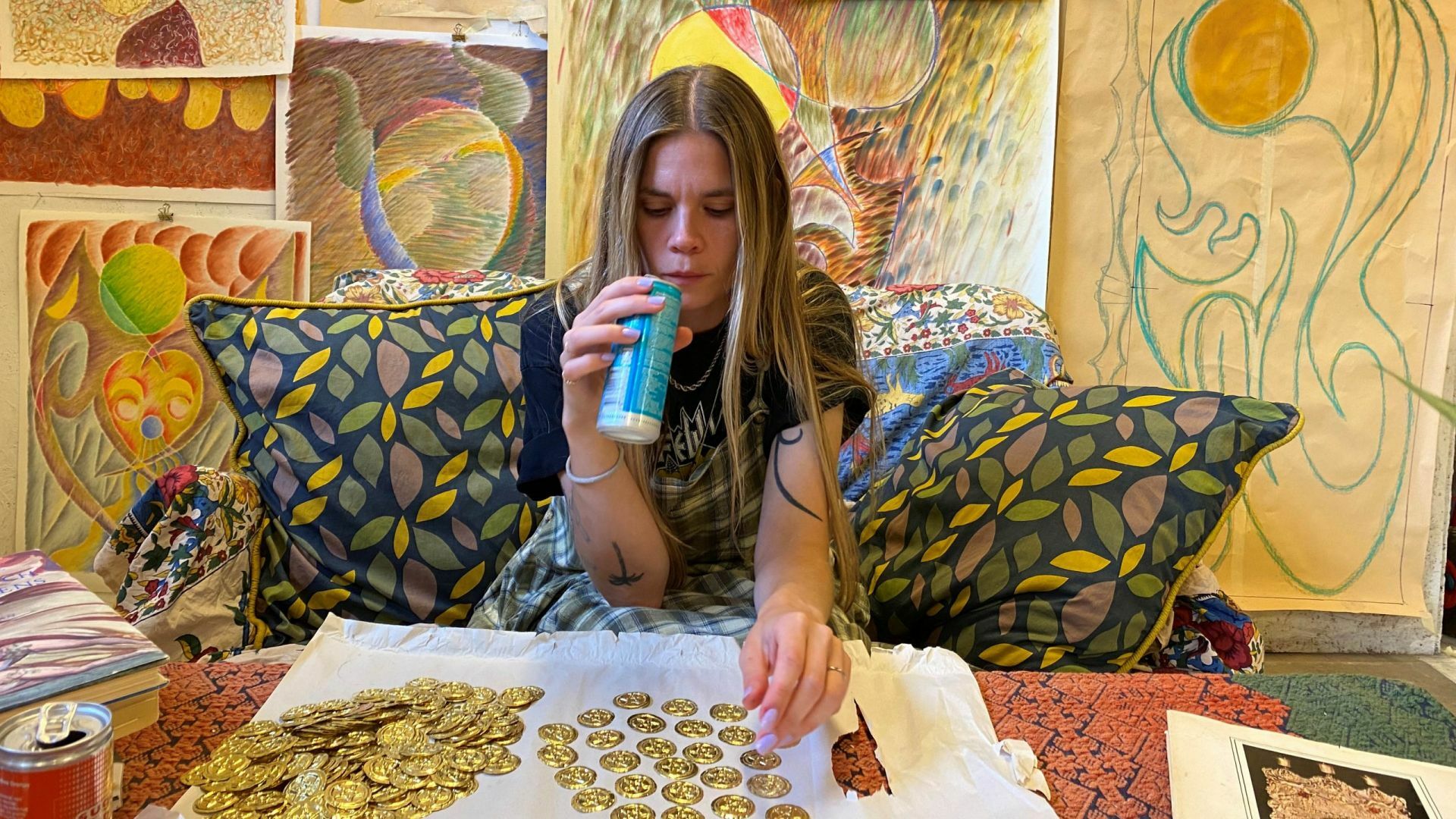 Välkommen till ett samtal med konstnären Emelie Sandström! Hon samtalar om sin konstnärliga praktik, kopplingarna till hantverk, material och hennes aktuella utställning på galleri NEVVEN med museichef Nina Due och Mattia Lullini, medgrundare av NEVVEN. Samtalet hålls på engelska.
– – –
Welcome to an artist talk with Swedish artist Emelie Sandström, Nina Due, director of the Röhsska museum, and Mattia Lullini, co-founder of NEVVEN.
Emelie Sandström's (b.1986, Stockholm) work encompasses different materials like stained glass, bronze, copper and wood, and organically fuses together medieval iconography and science fiction, religion and magic, primitive art and virtual reality. Her art is able to be poetic, oneiric and infused of a unique and personal sensitivity while still in contact with poignant ethical questions of nowadays' world. Sandström holds an MFA from Malmö Konsthögskolan (2015), and has been exhibited at Salgshallen (Oslo, 2022), Galleri Arnstedt (Östra Karup, 2020), NEVVEN (Göteborg, 2019), Gallery Pina (Vienna, 2018), Malmö Konstmuseum (Malmö, 2017), and Galleri Nicolai Wallner (Copenhagen, 2015) among others.
NEVVEN is a non-profit hybrid art space conjoining a gallery and a publicly funded art organisation, located in Göteborg since 2015. Founded and directed by curator Mattia Lullini and artist Alina Vergnano, NEVVEN promotes an intersectional perspective on the contemporary European art scene.
This event is made possible in collaboration with NEVVEN, and is organised in the occasion of Emelie Sandström's solo show at NEVVEN running from November 10–December 11, 2022.
Information about your visit
There is a limited number of seats, no pre-registration is required. The talk will be held in English.
Photo: Mercedes Ardelius